IAS R&D (Italian Automotive Solution) is a Company established in Turin (Italy) and it has a well-defined mission: the Turk-key design in the terrestrial transport sector with a particular focus on the Automotive one.
IAS is supplier of Fiat, its corporate companies, Alfa-Romeo, Ferrari, Comau, Iveco, Renault, Audi, Citroen, Peugeot, Suzuki.
IAS is the ultimate fruit of three hyper skilled Companies, each one being present and active on its specific market since 30-40 years. In view of that IAS may offer to its customers a very sophisticated experience and a complete service which cover the following phases: 

• Change over from Idea to Style
• Design
• Engineering
• Prototype Development
• Road Testing execution in view of Homologation 

IAS may rely on about 320 people between Engineers, Physicists and Mechanical graduates.
IAS is able to listen to ideas and wishes of its customer and to translate them into sketches, offering so the best of Italian Style, which is fruit of a century of activity in car making. In very short time the customer is in position to analyse, evaluate and select the best solution capable to materialize his idea.
The means required by this phase of activity are unique and very complex in that they are just brain with its creativity and experience. No other is necessary besides pencil and white paper!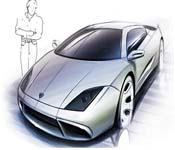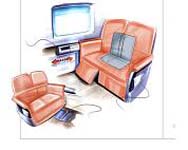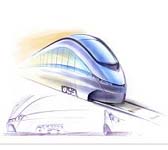 The second strength point of IAS is Design, that is the capability to translate in mathematical form what has been fixed by the Style. 
Design is an activity, which has been always performed in more or less sophisticated manner: it is simply necessary. 

Today, in IAS, Design is performed in very professional manner, using all the available software's present on the market and with unsurpassed knowledge. CATIA, UNIGRAPHICS, PRO-ENG, AUTOCAD, ALIAS-WAVEFRONT are daily tools at IASThe means required by this phase of activity are unique and very complex in that they are just brain with its creativity and experience. No other is necessary besides pencil and white paper!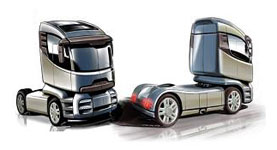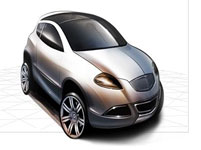 Design alone is not able to guarantee the success of a project: today, the development of a new product (car, truck, bike …etc) is faced with a lot of constraints, which may be only satisfied using ultra-sophisticated software's. Issues coming from national regulations, needs of optimisation, consumption reduction, best performance, durability, reliability, all these requirements should be matched in order that the product might have some success chance on a global and hardened market.

These are the reasons why at IAS Engineering is so strong: if we want win the challenge (and we do want), it is imperative that the fruit of Design has no one trouble; when Design will be transformed in Prototype it must properly work.

In view of that all the best of Simulation tools are known and used by the IAS personnel. Just to mention some of them:
• NASTRAN for linear static and frequency problems
• ABAQUS for non-linear behaviour (plasticity, contact, large deformations …etc)
• PAM-CRASH, RADIOSS, LS_DYNA for impact and safety simulation (frontal crash, lateral crash, rear crash, head impact, knee impact …etc)
• FLUENT, STAR-CD for computational fluid-dynamics (CX reduction, Acclimatization, Engine cooling …etc)

At IAS Designers and Engineers work side by side: each time the Designer produces a new idea there is an Engineer ready to validate it using the best of available tools. No one project comes out from Design department without engineering validation.

This way we are sure that the project will have no problem at all level: from prototyping to homologation.
In this phase the IAS Engineers use the virtual analysis to confirm the engineering results.

Once the Engineering activity has successfully finished, the prototype production may take place with a degree of confidence of 99.9 %. 
So, using its facilities in terms of press, numeric control machines and capability to design and develop moulds, IAS may produce a limited series of prototypes, which will be used mainly to validate, in a more concrete manner, the product of the previous phases. 
They will be used; of course, to perform live tests too, that is the typical activity of the next phase.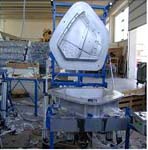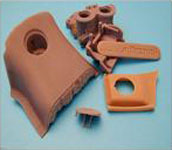 Road Testing execution in view of Homologation
Now, when the idea has become a concrete object, made of steel, plastic rubber and, especially, beauty, then it is time to test it in order to verify if all the mosaic pieces fit together and work. This is an activity that does not frighten IAS: after so severe steps as described above, we are confident that no problems will arise. But, anyway, the activity must be performed, in that the homologation requires it and it does not accept other kinds of good performance evidence. 

IAS is proud to mention that in some cases (Bus roll-over for example) the experience and feasibility gained in simulation activity since late sixties convinced the homologation authority to accept and to keep sufficient just the simulation results.
Nevertheless IAS is in position to perform all the testing activities necessary to deliver to the customer a product with no one problem, just his original idea transformed in a perfectly running product. 

It is worthwhile to mention that IAS, besides the turnkey development of a complete vehicle, is available for more limited activities, for example:
• Vehicle interiors design
• Suspension design/engineering
• Existing vehicles restyling
• Modification design in order to match CEE regulations
• Development of new models under Customer management